How the Gaming World is Changing Retail
Netflix CEO Reid Hastings sent a memo to shareholders in 2019 addressing the competition and describing how Netflix would continue to drive subscriptions and viewership. A few months earlier, Disney had made their move into streaming. Many felt uneasy and saw Disney as a threat to Netflix's subscriber rate. Although Hastings quickly dispelled market fears about Disney+, he also pointed out the bigger threat. Hastings stated that the company's focus isn't on Amazon, Disney+ or other companies, but rather on improving our user experience. He continued, "We compete against (and lose to!) Fortnite more than HBO." According to Hastings, the biggest threat Netflix was afraid of wasn't another content streaming platform, but an entire industry. The gaming industry had been quietly stealing market share and attention.
Since the introduction of the first console to North American homes in the 1970's, the video game industry has steadily grown. As many expected, video game usage increased dramatically in 2020. Nielsen reports that 82 percent of global gamers played video games during the COVID-19 pandemic lockdowns. Hardware sales increased by 63 percent in March 2020, while video game sales in North America rose 34 percent. The total US sales of video games and consoles had reached US$6.6 Billion by July 2020, the highest level in 10 years. It was more interesting than the sales volume that people used video games as a way to connect with others.
Matt Schmidt is not surprised by any of these things. Schmidt is the CEO of Alpha Tech, an organization that wants to transform the future of esports. Schmidt stated that video games have become the most popular social media platform for gamers in a recent conversation. He also said that Covid-19 has made gaming an ideal choice because of the conditions and climate. Schmidt stated that he believes many people who come out of this will experience stress and anxiety. When you think back to the Great Depression, people spent money only on entertainment and food. People want to feel good, have fun, and be connected.
My belief is that, while it is clear that gamers during the pandemic had fun and provided stress relief, gaming goes deeper than that.
Gamers are increasingly creating virtual worlds that resemble the pre-pandemic normality. Students from San Antonio and Bronx recreated their high schools in Minecraft to interact with each other. A high school student created an avatar in Animal Crossings that wore a graduation cap and gown to commemorate her graduation. Unfortunately, she was unable attend in person due to the pandemic.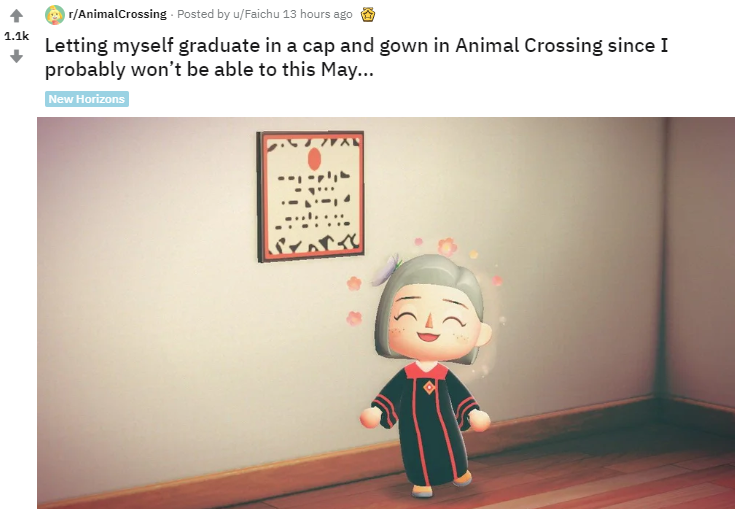 All of this points to the fact games have become more than entertainment. We not only live in these environments, but we also play in them. Brands have, until recently, largely neglected gaming as a channel for commercial communication. Roblox is now capitalizing on this opportunity.
The company announced in 2020 that they had over 150 million monthly users. This was largely due to the fact that children have been forced to stay home by the pandemic. One report states that the platform has surpassed $1.5 billion in lifetime player spending by June 2020. This is a 30% increase over the previous 7 months. Roblox realized that users spend more time gaming means there are more opportunities to monetize.
Roblox created Party Place in June 2020 to capitalize on the increased activity on its platform. This private room allows users to host and meet children's birthday parties. Hosting hosts had to create a Roblox private server, which usually costs 400 Robux. This in-game currency can be bought using real-world money (400 Robux equals about $10 USD). The "Play Together" game was also created. It encourages developers to create games that are similar to everyday life. The platform allowed players to visit virtual shopping centers, camp together and go to waterparks. Both parents and kids loved both of these concepts. Parents love the privacy and security of a private server, which allows kids to communicate with their friends. Robux can be given to children by their parents to enable them to buy and play on the platform.
Roblox is not the only company that sees the potential of gaming as a social gathering point. Fortnite, an online game, launched a concert series in 2020 featuring prominent artists such as Dominic Fike. After the incredible success of previous events, including Travis Scott's April 2020 concert in which Fortnite attracted 12.3 million viewers. The coverage was not streamed on outside platforms such as Twitch. Epic also hosted mini-shows featuring world-renowned DJs such as Diplo, Steve Aoki, and Deadmau5. This is a clear indication that games are now a valuable venue for live concerts. The Head of Global Partnerships at Epic Games, Nate Nanzer, stated that this is a tour stop. If you're touring, stop by the Fortnite Stage. This is a unique way of reaching an audience you might not reach through other channels.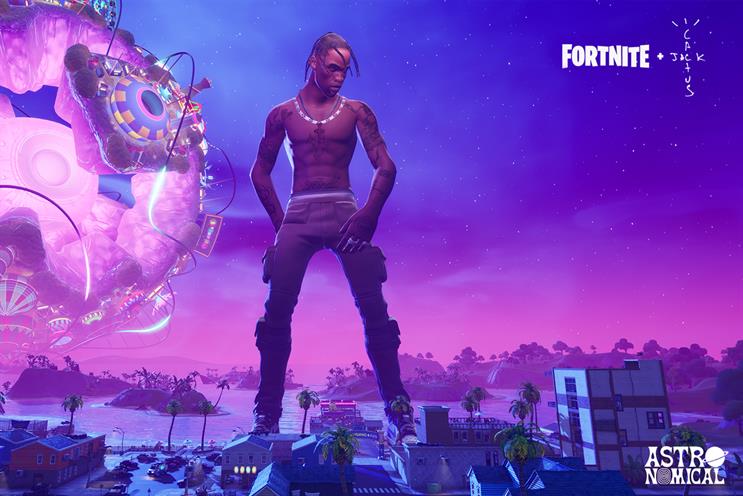 It is clear that gaming networks don't just focus on gaming. These virtual spaces are now the go-to social network. These virtual spaces must be considered as potential commerce markets by retailers and brands. In the past, teenagers would go to malls for entertainment and the retailers paid premiums for prime real estate. Teens now live in virtual spaces and smart brands will see this space as prime real property. Gaming may be an effective media channel for reaching this market, even though digital advertising costs are skyrocketing.
Teens now use virtual spaces to communicate with one another. Smart brands will see this as prime real property.
Some brands are already seeing the potential of gaming despite the resistance from the retail industry. Gucci was the first brand to make clothing available on Roblox, and they now have over 50 pieces. Louis Vuitton announced a partnership with Riot Games, allowing users to purchase "skins", which are virtual clothing that players can wear. As if this wasn't enough evidence of the popularity of gaming, IKEA recently announced a range of desks and chairs specifically designed for gamers.
This is just the beginning.
Andy Jassy was appointed CEO of Amazon on February 3, 2021. This was his second day in the job. The first step to establishing video game channels that include a commerce component may be in priming the Amazon ecosystem's youngest customers. This will set them up for loyalty over the long-term through entertainment, personalized recommendations, and reliable and quick service. It is certain that Amazon will master the linking between gaming and commerce.